Recent ANSC Undergraduate Student Accolades
2022
+ Hannah Brewer and Vianna Basssani were selected to received the American Society of Animal Science (ASAS) Undergraduate Award
+ Vianna Bassani was the recipient of the OUR Summer Award through the Office of Undergraduate Research
+ Alexandria Boutin was selected to received the New England Scholar Award
+ Babbidge Scholar
Hannah Brewer
Vianna Bassani
Meaghan Shannon
2021
+ Morgan Dougherty was a recipient of the SURF Award, presented by the Office of Undergraduate Research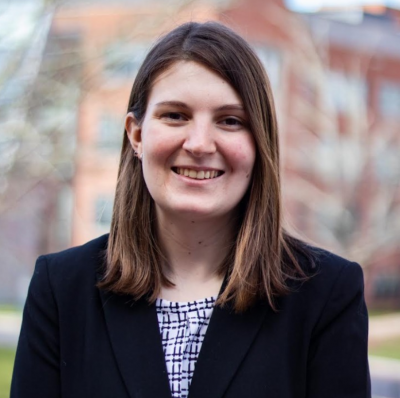 2020
+ Lauren Soranno (below left) placed 1st in the undergraduate poster competition at the National American Society of Animal Science meetings.
+ Kathleen Atkinson (below left middle) was selected for the Institute of Food Technologists Nutmeg Section undergraduate scholarship.
+ Meagan Goodridge and Annushka Sewrathan (below right middle and right) were selected to receive UConn IDEA Grants for the 2020-2021 academic year.

2019
+ Caitlyn Splaine (below right) earned an Honorable Mention in the Aetna Writing in the Disciplines Awards.
+ Mackenzie Fischer was selected as the 2019 Outstanding Senior Woman for Ratcliffe Hicks in CAHNR.
+ Daria Larson and Lindsey Vendermeir (below left and center) were selected for summer 2019 IDEA research grants.
2018
+ Alyssa Condon (below right, left) was selected as the 2018 Outstanding Senior Woman for CAHNR and Jessica LaRosa (below right, right) was chosen as the Outstanding Senior Woman for Ratcliffe Hicks.
+ Rebecca Flodquist, Melissa Hill, Erin Norris and Megan Goodridge were chosen as recipients of the Anthony Yurgaitis and George Malkemus Arethusa Farm Scholarships.
+ Rachel Conte was chosen as the national anthem singer for CAHNR Commencement.
+ Michelle Martinez was featured in UConn Today for her involvement in the UConn Fencing Club.
+ Kelli Knapp was awarded a fall 2018 UConn IDEA grant to pursue research through Dr. Jenifer Nadeau's lab.
+ Daria Larson was selected as one of eleven students to participate in the National Association of State Departments of Agriculture's Next Generation Program.
+ Emily Forauer (below bottom) was selected as the very first Dave Theno Fellow at the International Association for Food Protection meeting.
+ Erin Norris (below left, second from left) was selected as one of six 2018 National Distinguished Junior Members at the National Junior Holstein Convention.