Visit the UConn Animal Barns
Everyone is Welcome to Visit UConn's Animal Barns!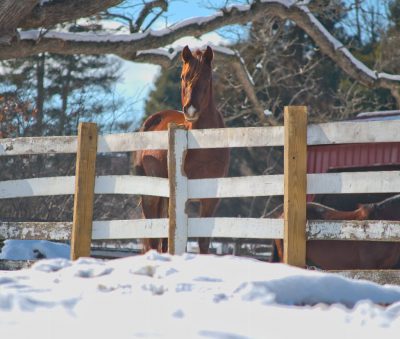 WHAT WILL VISITORS SEE?
Everyone is welcome to explore our animal barns that are open to the public and to learn more about the animals that are used in the Department of Animal Science program. Visitors can see dairy and beef cows, sheep, and horses.
Young animals can be seen during the following times of year at barns that are opened to the public: baby foals in the summer in outside paddocks at Horse Unit II (building is not open to the public), lambs during February and March outside only at Livestock Unit I (building not open to the public), dairy calves year-round at the Cattle Resource Unit and beef calves beginning in mid March outside at Livestock Unit I (building not open to the public).
The Kellogg Dairy Center is equipped with a Voluntary Milking System (VMS; robotic milking system).  With robotic milkers, the cows decide when they want to be milked (2 to 6 times per day).  When she is ready, the cow will walk into the VMS and be fed a little food based on her needs and current milk production.  The robotic arm will then clean and dry her udder, stimulate milk ejection release, milk the cow, and then send her back out into the herd.  Visitors can view the robotic milkers in the public viewing room on the right side of the building when looking at the front from the road.  The viewing room is marked with a sign.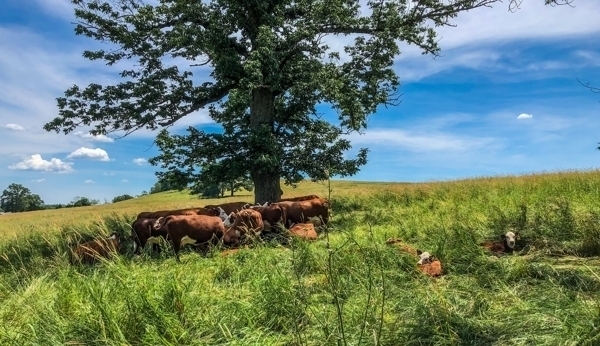 We ask that visitors DO NOT FEED the animals because some animals are on special diets. We also ask that visitors DO NOT TOUCH the animals due to the Rabies Alert in Connecticut and because animals can bite! If you accidentally touch an animal, please wash your hands with soap and warm water.
Currently our farms house:
Over 200 Holstein and Jersey Cows
50 Brood Ewes
45 Mature Beef Cattle
70 Horses
800 Poultry
The Poultry Units, Lorentzon Stables, Livestock Unit I & II buildings, and Horse Unit II building are not open to the public.
WHERE CAN VISITORS GO?
Visitors are welcome to visit the following areas on Horsebarn Hill Road:
Barns and Facilities:

 

Horse Unit I, Horsebarn Hill Arena, the Cattle Resource Unit (CRU), outdoor paddocks at Horse Unit 2 and Livestock Unit 1 and the Kellogg Dairy Center (KDC). Please see below for hours for each unit.
UConn Dairy Bar:

 

Many visitors wind down their visit by stopping off at the UConn Dairy Bar for an ice cream treat. If your group consists of 10 or more individuals it would be appreciated if you would contact the UConn Dairy Bar at (860) 486-2634 to specify the size of your group and the day you will be visiting. Visit

 

www.dairybar.uconn.edu

 

for hours.
Restrooms:

 

Public restrooms are available at the Dairy Bar, the Kellogg Dairy Center and the Horsebarn Hill Arena.
Picnic Tables:

 

There are just a few picnic tables located along Horsebarn Hill for visitors to stop and rest during their visit.
The best address for GPS is the Horsebarn Hill Arena (3099 Horsebarn Hill Road, Storrs, CT 06269). The arena is right next to Horse Unit I and has a large parking lot that is convenient for bus drop offs.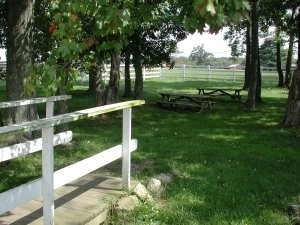 WHEN CAN VISITORS TOUR THE BARNS?
The Cattle Resource Unit, Kellogg Dairy Center Visitors Areas including outdoor windows to view the robotic milking units and outdoor areas of Livestock Unit 1 are open daily from 10:00 AM to 4:00 PM.
The horse units (except the Lorentzon Stables and Horse Unit 2 building) are open daily from 11:00 AM to 3:00 PM.
SCHOOL GROUPS
Many schools schedule field trips to visit UConn's barns. Groups are welcome to stroll through the barns.
Groups containing young children may enjoy bringing along the "Follow the Animal Trail" brochure (see top of page for a printable version).
Parking: If your group arrives via bus and you plan on parking the bus unattended, then you will need to make arrangements with the Department of Parking Services to purchase a parking pass. For information regarding location and parking procedures visit the parking services website.
Ice Cream: The UConn Dairy Bar can accommodate your ice cream needs including making pre-scooped ice cream cups!  If your group plans on visiting the UConn Dairy Bar, please call (860) 486-2634 to notify them of the size of the group and any special arrangements. For more information regarding the Dairy Bar, please visit the UConn Dairy Bar website.
Picnic Tables: There are a few picnic tables located along Horsebarn Hill Road and near the UConn Dairy Bar parking lot. Small groups can eat their lunch there. Many large groups just throw down a blanket and eat on the grass at various spots along Horsebarn Hill Road.
Restrooms: There are public restrooms available at the UConn Dairy Bar, the Kellogg Dairy Center, and at the Horsebarn Hill Arena.
Drinking Fountains: There are public drinking fountains at the Kellogg Dairy Center and the Dairy Bar.
UCONN'S DEPARTMENT OF ANIMAL SCIENCE
Our agricultural college was started in 1881 to teach students the business of farming. Today, animal science has expanded to include veterinary science, environmental health issues, nutrition, animal production, food science, biotechnology and genetics. UConn students study a range of topics related to animal science including:
Raising beef cattle for better quality meat
Breeding and feeding dairy cattle to produce higher quantities of milk
Improved reproductive efficiency of livestock
Understanding the biology of animal growth
Improving the safety of animal based food products
The UConn farm animals are maintained and cared for by approximately 15 full-time UConn staff and approximately 60 Animal Science students. Animal Science students gain valuable hands-on experience caring for UConn's animals.