ANSC Graduate Student Accolades
Recent Awards, Accolades & Honors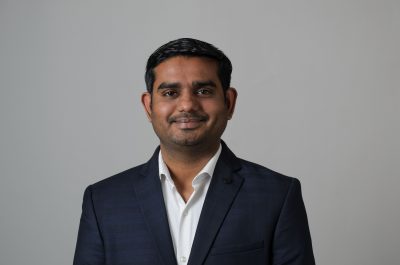 Trushenkumar Shah, PhD Student
Trushenkumar Shah was selected for the USDA FSIS - ORISE Fellowship Program for the year 2023-2024. Throughout the fellowship, Shah will collaborate with FSIS scientists, leveraging their scientific and technical expertise to contribute to FSIS decision-making and enhance the overall safety of the food supply.
Jodie Allen, PhD Student
Jodie Allen was the recipient of the Eastern States Exposition Trustees Scholarship for the 2023-2024 year. The ESE Trustees Scholarship is offered to students residing in New England who have participated in the Exposition's youth programs. Learn more...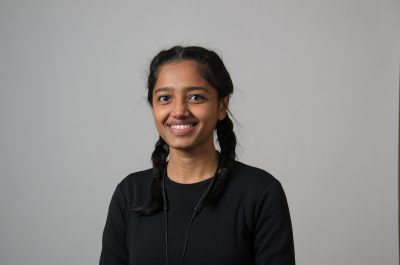 Sulthana Humayoon Muttathukonam, MS Student
Sulthana Humayoon Muttathukonam was awarded 1st Place during the Institute of Food Technologists Hacking Single Servings, A Food Waste Conundrum: International Division Student Hackathon competition, where IFT student members from across the world participated in a single day, engaging hackathon style event to develop innovative solutions to help address the worldwide challenge of food waste.
2023
ANSC Outstanding Graduate Student Award
Recipients
Amanda Reiter, PhD
Brindhalakshmi Balasubramanian, PhD
Chetna Shah, MS
Nutmeg IFT Graduate Student Scholarship
Recipients
Ragini Reddyvari, PhD
Yuying Ren, PhD
Poultry Science Association Graduate Student Travel Award
Recipient
IFT Leadership Travel Award
Recipient
Brindhalakshmi Balasubramanian, PhD
AG2PI Student Conference Travel Award
Recipients
Bruna Santana, PhD
Gaurav Dutta, PhD
Issabelle Ampofo, PhD
American Society of Animal Science H. Allen Tucker Graduate Student Travel Scholarship
Recipients
Bruna Santana, PhD
Gaurav Dutta, PhD
Issabelle Ampofo, PhD
IAFP 3MT Graduate Student Division Competition
Oral Competition - Finalist
Brindhalakshmi Balasubramanian, PhD
PSA Graduate Student Division Competition
Oral Competition - Finalist
Mairui Gao, PhD
Yuying Ren, PhD
Praveen Kosuri, PhD
2022
ANSC Outstanding Graduate Student Award
Recipients
Emily Everhart, MS
Atul Walunj, MS
Mairui Gao, PhD
UConn Graduate School Conference Participation Award
Recipients
Nicole Tillquist, PhD
Brindhalakshmi Balasubramanian, PhD
Molly Riser, PhD
Bruna Santana, PhD
Jiaqui Zhu, PhD
Mia Kawaida, PhD
American Society of Animal Science H. Allen Tucker Graduate Student Travel Scholarship
Recipients
Nicole Tillquist, PhD
Mia Kawaida, PhD
Xiangzhong (Jerry) Yang Research Excellence Award
Recipient
UConn Mentorship Excellence Award for Graduate Students
Recipient
International Association for Food Protection Trial Scholarship
Recipient
UConn Doctoral Dissertation Fellowship and Student Travel Scholarship
Recipient
2019
ANSC Outstanding Graduate Student Award
Recipients
Lang Sun, MS
Poonam Vinayamohan, PhD
Nutmeg Institute of Food Technologist Student Night of Academic Excellence Scholarship
Recipient
NIH-USDA Young Investigator Travel Award
Recipient