Bachelor of Science in Animal Science with focus on Dairy Production Management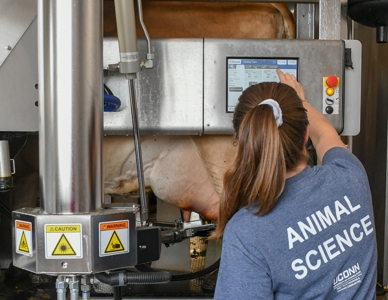 NEWS!
The new addition added 3,000 square feet to the existing KDC facility and features two DeLaval robotic milking machines that operate around the clock. The cows choose to be milked when their udders are full. The system allows our employees to spend more time focusing on each cow's nutrition, health and happiness and will provide important data on the production for each individual cow. We are the first Land Grant University to use robotic milking units.  We are excited to add this cutting-edge technology to our program for teaching, research and outreach!

Dairy Production and Dairy Manufacturing Related Courses
ANSC 2691-01/ SAAS 290-01 Animal Science Field Excursions: New England Dairy Travel Course
ANSC 3261 Dairy Cattle Management
ANSC 3641 Animal Food Products: Dairy Technology
ANSC 3642W Scientific Writing in Animal Food Products- Dairy Technology
ANSC 3663 Dairy Management Decision Making
ANSC 3664 Dairy Cattle Evaluation
ANSC 3691-002/ SAAS 291-002 Professional Dairy Internships
ANSC 3693 Global One Health: Irish and US Perspectives on Dairy and Fish Farming
ANSC 4662W Dairy Herd Management
SAAS 363 Management Skills & Practices- Dairy Cattle I
SAAS 364 Management Skills & Practices- Dairy Cattle II
 
General Animal Science Courses that Support the Study of Dairy Science
ANSC 1001 Introduction to Animal Science
ANSC 1111 Principles of Animal Nutrition and Feeding
ANSC 2699/ SAAS 299 Independent Study
ANSC 3121 Principles of Animal Genetics
ANSC 3122 Reproductive Physiology
ANSC 3316 Endocrinology of Farm Animals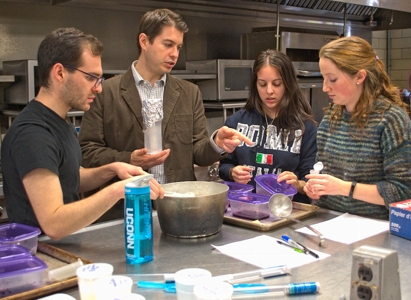 Opportunities for Animal Science Majors with Dairy Focus
Extensive "hands-on" experience with dairy cows
Potential for student accommodations at the Kellogg Dairy Center
Student Employment at Creamery in ice cream production (Contact the Dairy Manufacturing Manager

 

Bill Sciturro)
Laboratory Research in Dairy Food Science and Microbiology with

 

Dr. D'Amico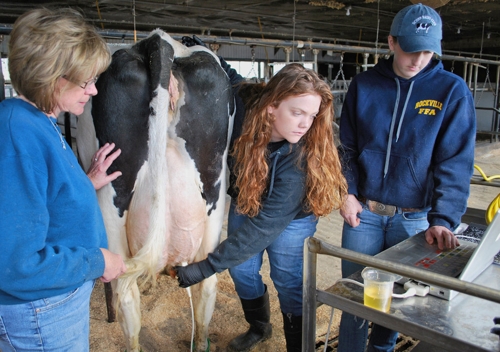 Arethusa Farm Scholarship for Animal Science Majors with Dairy Interest
The Anthony Yurgaitis and George Malkemus Arethusa Farm Scholarship was established in 2015 as a result of a generous donation by Anthony Yurgaitis and George Malkemus of Arethusa Dairy Farm in Litchfield, CT. 
In addition to owning Arethusa Dairy Farm, Anthony and George were top executives at the Manolo Blahnik shoe company until 2019. In 2016 and 2017, they held two Manolo Blanik sample shoe sales.  The proceeds of these sales were donated to the scholarship fund.
These scholarships are awarded to full-time UConn Animal Science students with a demonstrated interest in dairy science, dairy food processing, or dairy production. The generous support from Arethusa Farm encourages these students to pursue careers in the dairy industry.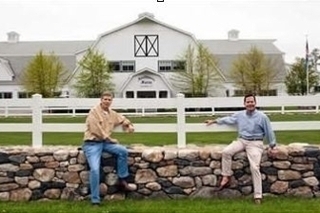 The UConn Dairy Herd
Our Kellogg Dairy Center is a modern computerized 100-cow freestall facility. We milk using two DelVal robotic milking units. Our herd consists of ~100 Holstein and ~30 Jersey cows and ~130 young stock.  The cows average ~28,000 lbs. and ~18,000 lbs. per lactation for Holsteins and Jerseys, respectively. In addition to providing the milk used to make UConn Dairy Bar ice cream, the cows are also used to support our teaching, extension, and research programs. For example, dairy heifers are shown by UConn students during both the Little "I" and the Dairy Show.

Recent Awards
AgriMark Top Quality Award- 2011, 2013, 2015, 2016, 2017, 2018, 2019, 2020, 2021, 2022
Progressive Breeders Registry Award- 2010, 2011, 2013, 2014, 2015, 2016, 2017, 2018, 2019, 2020, 2021, 2022 (16 years!)
Gold Winner in the National Dairy Quality Awards Program of the National Mastitis Council- 2013
Premier TriStar Cow (UCONN Helix Maxine) - 2021
AJCA Jersey Production Hall of Fame (JX UCONN Dimension Clover) - 2022
AJCA Jersey Production Hall of Fame (UCONN Dividend Results) - 2022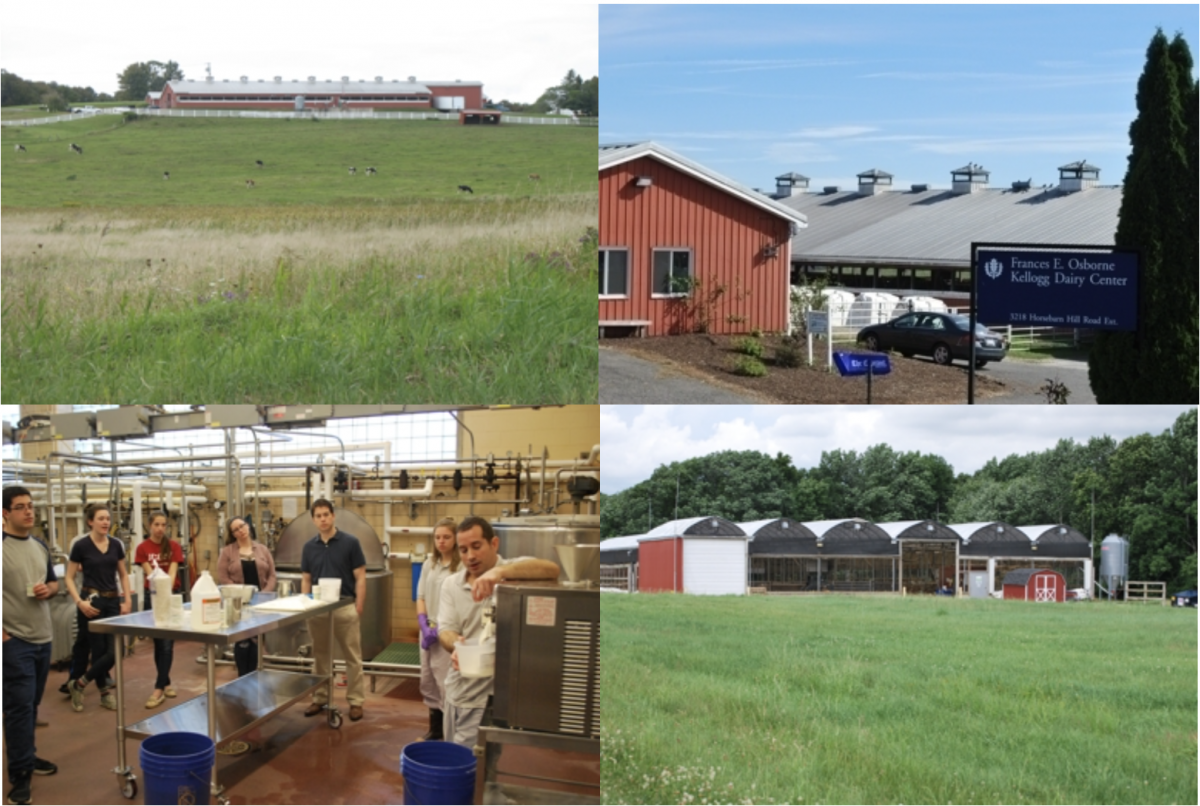 UConn Cheese Production
In addition to ice cream production, the UConn Creamery also produces limited batches of the following cheeses under the direction of Dr. D'Amico:
Husky Juusto
Queso Blanco
Traditional Mild Cheddar (mild, medium, sharp, extra sharp, and vintage)
These award winning cheeses are sold at the UConn Dairy Bar.

Our cheese awards include:
Big E Gold Medal Cheese Competitions

2022

Old Farm Lane Fresh Cheese - Green Chili, Old Farm Lane Fresh Cheese - Chipotle, and Old Farm Lane Fresh Cheese - Cracked Black Pepper all received 3rd place bronze medals in their respective categories

2017

Green Chile Queso Blanco- 3rd place in its category

2016

Green Chile Queso Blanco and Chipotle Pepper Queso Blanco- 2nd place silver medals in their categories
Queso Blanco- 3rd place bronze medal in the open category

2015

Queso Blanco- 1st place gold medal in the open class

Chipotle Queso Blanco- 3rd place bronze medal in the flavored cheese category

2014

Queso Blanco- 1st place gold medal in the open class
American Cheese Society Judging and Competition

2017

Green Chile Queso Blanco- 2nd place in its category
Queso Blanco- 2nd place in it's cateogry

2016

Green Chile Queso Blanco- 3rd place in its category

2015

Green Chile Queso Blanco- 3rd place in its category

2014

Green Chile Queso Blanco- 2nd place in its category
Dairy Extension
The UConn Department of Animal Science is heavily involved in extension efforts in Connecticut and beyond.  Dr. Andrew and Dr. D'Amico participate in a number of outreach programs in the New England area.  Dairy extension activities include:
Involvement with local 4-H including Dairy and Beef Day hosted annually at the UConn Storrs campus
Annual New England Dairy Conference
Farm consultations on dairy nutrition and mastitis testing
Dairy production safety training and workshops
Extension based research identifying environmental sources of contamination and evaluating the persistence of pathogens in production facilities
Training for producers in control and monitoring activities to improve hygiene and reduce food safety risks
Comprehensive one-on-one technical assistance to troubleshoot quality and safety‐related issues in dairy production and manufacturing facilities
Technology transfer program provides technical expertise and laboratory testing services while assisting producers in the formulation and development of new products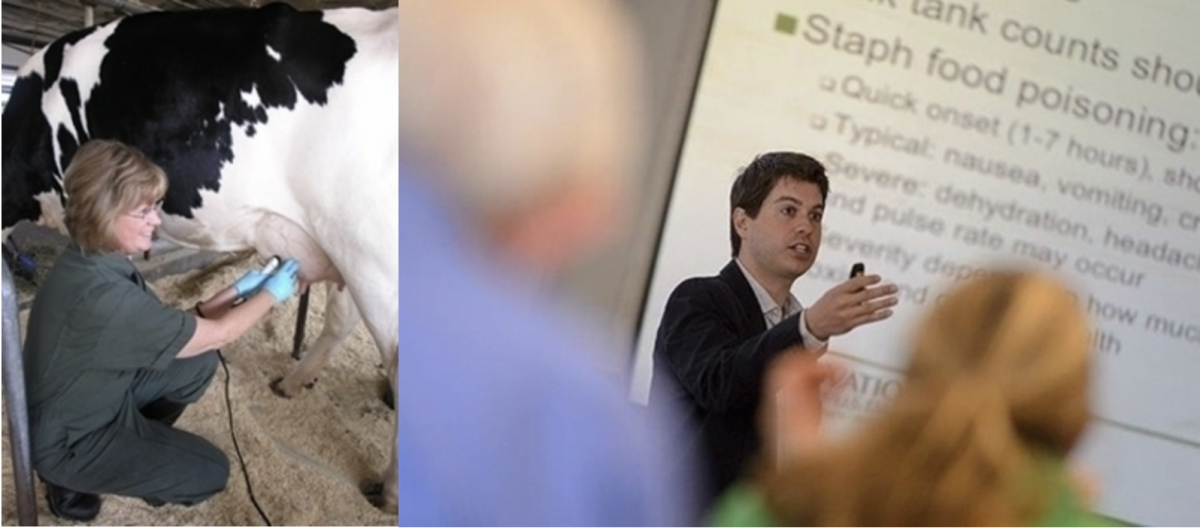 Dairy Programs and Events
New England Regional Dairy Program Internships
UConn Dairy Club Events