Bachelor of Science in Animal Science with focus on Food Science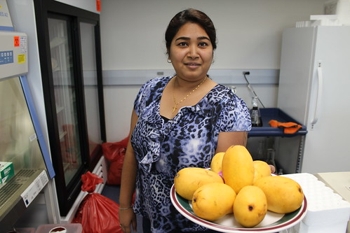 Food Science Related Courses
ANSC 1645 The Science of Food
ANSC 3318 Probiotics and Prebiotics
ANSC 3343 Animal Food Products
ANSC 3344W Scientific Writing in Animal Food Products
ANSC 3641 Animal Food Products: Dairy Technology
ANSC 3642W Scientific Writing in Animal Food Products- Dairy Technology
ANSC 4341 Food Microbiology and Safety
ANSC 4342W Scientific Writing in Food Microbiology and safety
 
General Animal Science Courses that Support the Study of Food Science
ANSC 1001 Introduction to Animal Science
ANSC 1111 Principles of Animal Nutrition and Feeding
ANSC 2699/ SAAS 299 Independent Study
ANSC 3121 Principles of Animal Genetics
ANSC 3122 Reproductive Physiology
ANSC 3316 Endocrinology of Farm Animals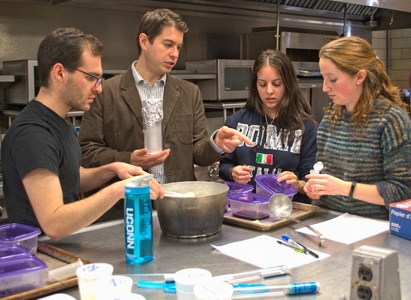 Food Science Minor
The Food Science Minor focuses on an academic discipline that utilizes approaches for solving applied science problems associated with the acquisition and processing of food. All students are required to complete at least 15 credits as outlined below:
All of the following: ANSC/NUSC 1645; ANSC 4341; NUSC 3233.
One of the following: ANSC 3343, 3641.
Additional courses from Group B, or the following list to meet the 15 credit total minimum requirement: ANSC 3318, 5641; ARE 3260; NUSC 5500; SPSS 2100.
Students must earn a combined grade point average of 2.5 or higher for all courses listed above. The minor is offered by the Animal Science Department and the Nutritional Sciences Department.
Students interested in pursuing this minor should contact Dr. Richard Mancini at richard.mancini@uconn.edu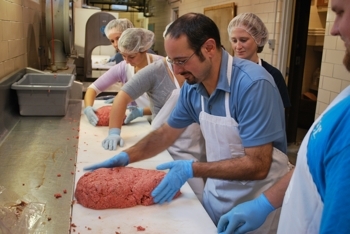 Opportunities for Animal Science Majors with Food Science Focus
Student Employment at Creamery in ice cream production (Contact the Dairy Manufacturing Manager

 

Bill Sciturro)
Laboratory Research in Dairy Food Science and Microbiology with

 

Dr. D'Amico
Laboratory Research in Food Safety and Microbiology with

 

Mary Anne Amalaradjou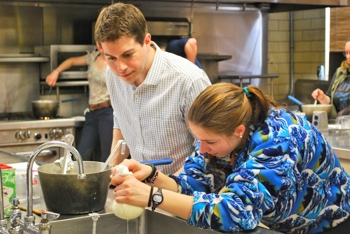 Faculty and Student Awards and Scholarships
Scholarships
Facilities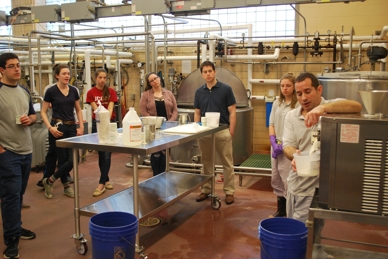 Student and Professional Associations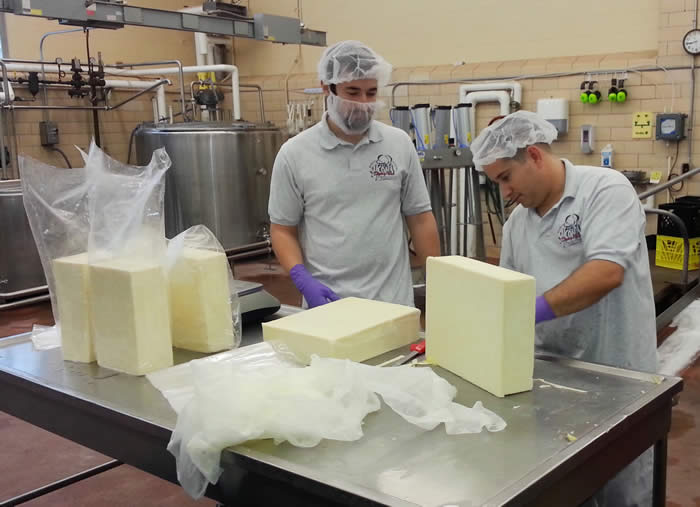 Food Science Extension
The UConn Department of Animal Science is heavily involved in extension efforts in Connecticut and beyond. Dr. D'Amico participates in a number of outreach programs in the New England area. Dairy extension activities include:
Dairy production safety training and workshops
Extension based research identifying environmental sources of contamination and evaluating the persistence of pathogens in production facilities
Training for producers in control and monitoring activities to improve hygiene and reduce food safety risks
Comprehensive one-on-one technical assistance to troubleshoot quality and safety‐related issues in dairy production and manufacturing facilities
Technology transfer program provides technical expertise and laboratory testing services while assisting producers in the formulation and development of new products